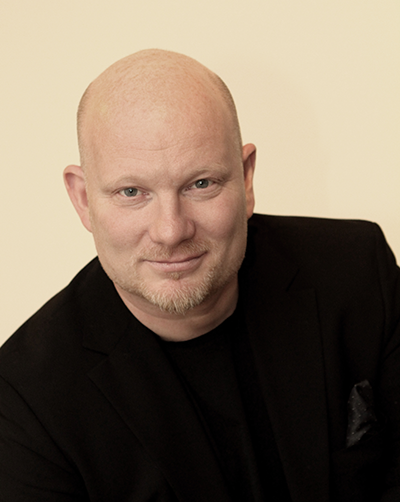 In 1992 he founded his consulting company Michel Jamais Vin & Gastronomi AB and in the same year he became a member of the Swedish Sommelier Association.
After leaving the restaurant floor in 1997, he has been working full time as a consultant, sommelier teacher and writer on mostly wines and spirits. During all these years he gained a position as one of the most well known wine and spirit writers and authorities in Sweden. For several years he also trained sommeliers for competitions in the Swedish, Nordic, European and World Championships.
Today he works with clients in restaurants, sommelier schools and the wine and spirits trade all over Sweden as well as wine organizations in United States, Spain, France (Bourgogne) and several other countries.
As a writer, Michel debuted in 1995 in the magazine Allt om Vin, and released his first book on wine and food a year later. Since then he has published hundreds of articles on wines, beers and spirits, and more than a dozen books on the same topics. He is one of the most published and esteemed writers in Sweden and has over the years become a well known writer and wine personality in many wine countries around the world.
Since 2003 he is a frequent contributor in Livets Goda, the leading publication on fine wines in Scandinavia, as well as the sister magazine Whisky & Bourbon. In these magazines his main focus is the wines of California and United States, Bourgogne, Austria and Spain, as well as beers and spirits from all over the world.
In 1998 he was appointed one of the main teachers at the sommelier program at Restaurangakademien in Stockholm, the number one sommelier school and centre for gastronomy in Sweden. Over the years, he has been part of training more than 1 300 sommelier students, several of them who later became well known sommeliers in Sweden.
Michel is also hired as a teacher at other sommelier schools in Sweden, where he has trained another couple of hundred sommeliers.
Since 2011 Michel is a certified educator at l'École du Vin in Beaune for BIVB and the wines of Bourgogne, and he also serve as an ambassador for that great wine region.
As a consultant he is also assigned by ICEX (Spain), California Wine Institute, Austrian Wine Marketing and Sopexa (France) to conduct tastings, wine seminars, master classes and education.
Restaurants, hotels, private companies and wine importers in Sweden will also be found on his list of clients.
In the 2000s, Michel has also been deeply involved in Stockholm Beer & Whisky Festival and Taste Experience, one of the leading festivals of its kind in the world. During the festival's two weekends every fall, he runs beer classes for over a thousand attendees every year.
Over the years, Michel has travelled the world of fine wines and other beverages and visited more than 1 200 wineries, breweries and distilleries on all continents.
Only in California, where his main focus is (he normally spend 5-6 weeks there every year) he has visited more than 500 wineries. In Burgundy, his second most important region to cover, the number of visited domaines counts to more than one 120.
For all his efforts, he has been awarded on several occasions, and he is the holder of all of the most prestigious Swedish prices. In 1998 he received the Sune Carlquist Scholarship for his work and efforts with wine and food. In 2006 he received Svenska Vinakademiens Scholarship for his longtime work and development of the Swedish culture of wine. Then, in 2008 he was named the Wine Profile of the Year by the national wine club Munskänkarna.
Michel Jamais has participated in several radio programs and TV shows over the years, and is well known all over Sweden. After nearly 5 000 wine tastings and wine seminars, he is one of the most hired wine tasters ever in Sweden.